Forward-looking
Looking ahead to the technology, quality and future life. The forward-looking concept and cutting-edge technologies of Chery brand are evident in its appearance design, control and intelligent technology.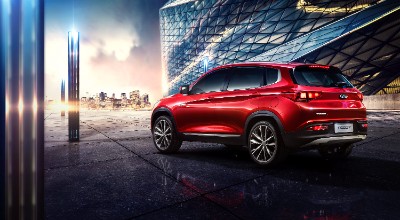 Double Arched Wavy Front Face
A chrome-plated strip runs through the double arched and wavy grilles, like a "bridge" over a shimmering lake, adding simple yet elegant touches to the vehicle.
Trident Xenon Headlamp
Shaped as the legendary Trident of Poseidon, the headlamp looks sharp with a sense of style, which blends the modern fashion with natural beauty while showcasing the power of an SUV. Compared with conventional halogen lamps, Xenon headlamps emit lights four times higher in intensity with one-third less energy consumption.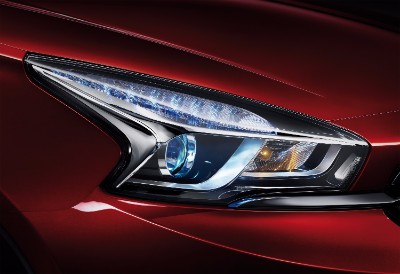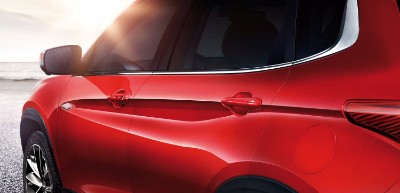 Wave-like Waistline
Like the wave trails left by a yacht dashing through the water, the waistlines on both sides extend from the turn signal lamp across the body to the tail, expressing an exceptionally dynamic and inviting force.
Tiger-claw LED Taillight
The angular tiger-claw taillight, newly designed to echo the concept of Chery brand, integrates three light strips in an innovative manner that creates a striking existence. The LED taillight also features high charging speed and long service life.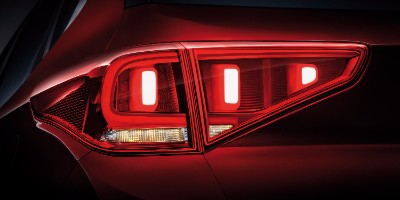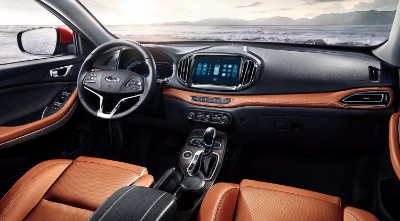 Wing-shaped Center Console
Stretching to both sides like an eagle spreading its wings, the dashboard conveys a sense of power. The sub-dashboard, with innovative design and unique structure, is just like an aircraft carrier embarking on its journey! With generous use of piano paint and various colors for option, it expresses a fashionable and cool style. The new soft material, which is environment friendly and recyclable, brings the tactile sensation of leather.
Sporty and Cool Interior Trim
The sportiness is evidently reflected in the dual-color interior trim with British noble spirit as well as the exquisite and stylish double topstitching.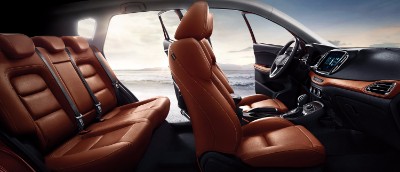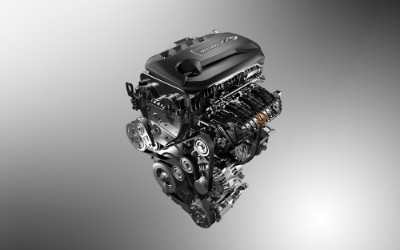 All New 1.5L Turbocharged Engine
The all new 1.5T turbocharged engine integrates the exhaust manifold in the cylinder head and the water-cooled intercooler in the intake manifold. Such ingenious spatial arrangement allows for highly-efficient turbocharging, with a maximum power of 112KW and torque of 205Nm.
Super Sporty Chassis Tuning
Developed on the specialized SUV platform T1X, prudently tuned and well laid out by world-leading experts. Pure SUV DNA and 5-star European Safety Rating create perfect driving experience. Driving performance is tuned in all road conditions to ensure both flexibility at low speeds and stability at high speeds, while maintaining smooth and natural steering.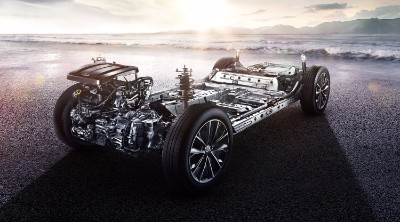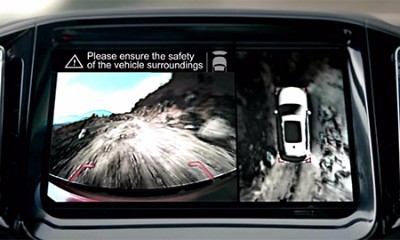 360° Full-time Panorama Camera System
The easy switch between the panorama view and the independent views from four cameras allows you to have real-time control of the surroundings, thus minimizing the blind zone in the width-limited lane and during parking by steering.
High-definition Visualized Reverse Imaging and All-dimensional Eight-probe Radar
Clear view of the road conditions behind enables an accurate observation of the surrounding distances, which makes parking easier.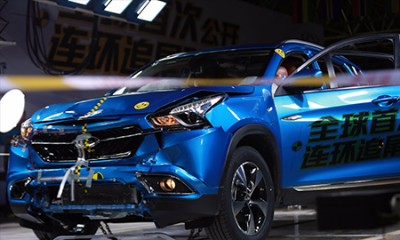 C-NCAP Five-star Safety
Designed in accordance with the highest crash safety rating of C-NCAP five-star standard, it provides five-star safety protection for occupants.
9-inch True-color HD Capacitive Touch Screen
Easy, simple and user-friendly interactive experience., boasting Head Unit Performance, Multi-media Features, A/C Setting, and Vehicle Setting.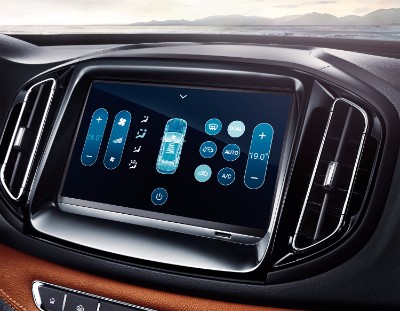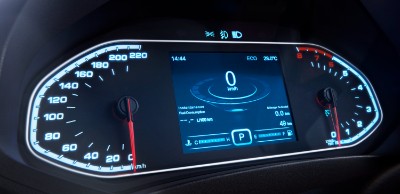 4.8-inch Color LCD Dashboard
Nice-looking and user-friendly interface, with interactive dual-screen display between the audio screen and the dashboard.
Phone Interconnection
Interconnect as you like to enjoy a delightful life, including Full-screen Mobile Mapping, Bluetooth Hands-free Phone and Dual USB Ports.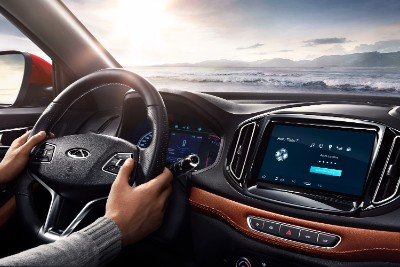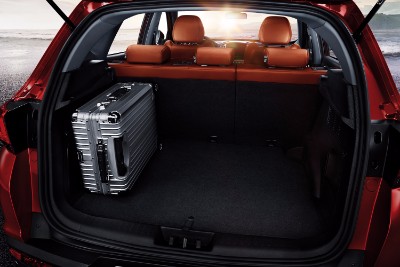 Class-leading Rear Compartment Space
TIGGO 7 features a leading wheelbase of 2670mm, creating a super spacious rear compartment. The rear legroom of 721-975mm is also greater than that of the rivals at the same level. Besides, the central floor at the back row rises only 34mm, almost aligned with the carpet. Such user-friendly design dramatically improves the riding comfort of the rear passengers.
| | 2.0 Comfort | 2.0 Luxury | 1.5 Luxury |
| --- | --- | --- | --- |
| Engine | 2.0 VVT | 2.0 VVT | 1.5 TCI |
| Maximum power hp/rpm | 121 /5500 | 121 /5500 | 145 /5500 |
| Maximum torque Nm/rpm | 180/4000 | 180/4000 | 210/(1750-4000) |
| Max Speed (Km/h) | 170 | 170 | 185 |
| Fuel tank capacity (Liters)    | 57 | 57 | 57 |
| Drive Train | Front Wheel Drive | Front Wheel Drive | Front Wheel Drive |
| Transmission Type | CVT | CVT | 6DCT |
| | 2.0 Comfort | 2.0 Luxury | 1.5 Luxury |
| --- | --- | --- | --- |
| Anti-Lock Braking System (ABS) | Yes | Yes | Yes |
| Electronic Brake-Force Distribution (EBD) | Yes | Yes | Yes |
| Electronic Stability Program (ESP) | Yes | Yes | Yes |
| Emergency Brake Assist (EBA) | Yes | Yes | Yes |
| Dual Front Airbags | Yes | Yes | Yes |
| Double Side Curtain Airbags | No | Yes | Yes |
| Rear Parking sensor | Yes | Yes | Yes |
| Front Parking sensor | No | Yes | Yes |
| Rear camera | Yes | Yes | Yes |
| 360-degree Panorama Image | No | Yes | Yes |
| Key-less Entry System | Yes | Yes | Yes |
| ISO-FIX | Yes | Yes | Yes |
| | 2.0 Comfort | 2.0 Luxury | 1.5 Luxury |
| --- | --- | --- | --- |
| Air-Conditioning | Manual | Automatic | Automatic |
| 9-Inch Touch Screen | Yes | Yes | Yes |
| Speaker System | 4 speakers | 6 speakers | 6 speakers |
| Radio/USB | Yes | Yes | Yes |
| Bluetooth | Yes | Yes | Yes |
| Mobile Internet | Yes | Yes | Yes |
| Cruise Control | Yes | Yes | Yes |
| Leather Steering wheel | Yes | Yes | Yes |
| Push Button Start System | Yes | Yes | Yes |
| Leather Seats | No | Yes | Yes |
| Driver Electric Lumbar Support | No | Yes | Yes |
| Power Adjustable Driver Seats | No | Yes | Yes |
| | 2.0 Comfort | 2.0 Luxury | 1.5 Luxury |
| --- | --- | --- | --- |
| LED Daytime Running Lamps | Yes | Yes | Yes |
| Xenon Head Lamps | No | Yes | Yes |
| Front Fog Lamps | Yes | Yes | Yes |
| Side Mirrors with Electric Folding | No | Yes | Yes |
| 18-Inch Aluminium Alloy Wheels | Yes | Yes | Yes |
| Panoramic Sunroof | No | Yes | Yes |
| | 2.0 Comfort | 2.0 Luxury | 1.5 Luxury |
| --- | --- | --- | --- |
| Overall length (mm) | 4505 | 4505 | 4505 |
| Overall width (mm) | 1837 | 1837 | 1837 |
| Overall height (mm) | 1670 | 1670 | 1670 |
| Wheelbase (mm) | 2670 | 2670 | 2670 |
| Minimum ground clearance (mm) | 210 | 210 | 210 |
| Kerb Weight (KG) | 1432 | 1432 | 1440 |