Motorcity Announces Tiggo4 PRO Winner of Chery Ramadan Campaign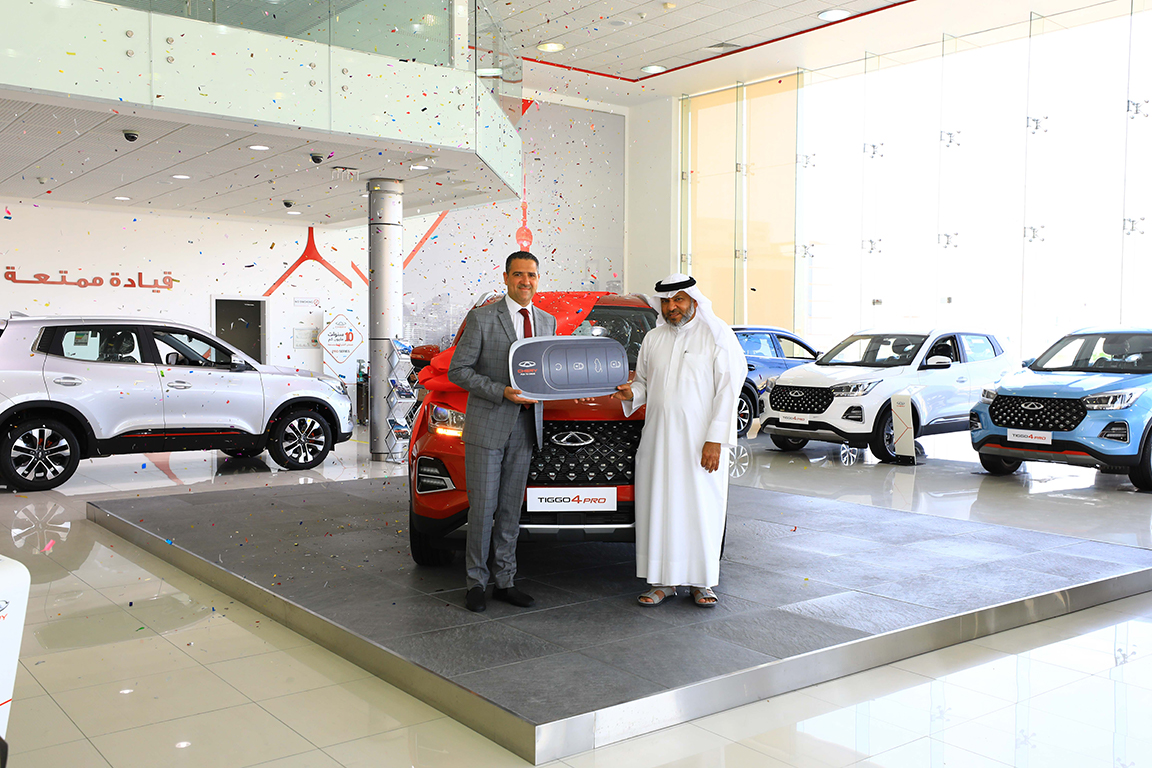 Motorcity announced the winner of the Chery Ramadan campaign, where customers who purchased a new Chery vehicle were given a chance to win a Tiggo4 PRO.
The winner, Jamal Rashed Alqaraishani was drawn from a large pool of customers who participated in the successful campaign and was awarded during a ceremony attended by Chery Sales In-Charge, Mahmood Qambar.
Commenting on the occasion Assistant General Manager Mr. Saad Alzowayed said, "We are thrilled to have had the opportunity to reward one of our customers with a brand new Tiggo4 PRO through our Ramadan Campaign. At Motorcity, we always aim to provide our customers with exceptional value and services, and this campaign was no exception.".
Chery Group reported impressive sales figures for April, with 126,713 units sold, up 128% year-on-year, marking the 11th consecutive month with over 100,000 units sold. The Group has been experiencing rapid sales growth since 2023, exceeding the average growth rate of the automotive industry.
To respond to the changing market landscape, Chery has set ambitious strategic goals, prioritizing technology to achieve a comprehensive transformation from traditional fuel vehicles to new energy and intelligent vehicles. The company is also committed to developing its brand by focusing on core concepts such as green initiatives and public welfare to create a brand image that evokes emotions and warmth while increasing its global awareness and influence.